mollylee
Thursday, September 22, 2005
boys done cry
well my life is offically shit. Its been a hell of ups and downs and nowhere is between. Im thinking of heading to the pub tonight to drown my sorrows and scream my head off. In no way is everything great and wonderful this week. Ive had a string of people laying shit on me and now I eel terribly upset and pained, but alas in conflict is beauty and i doubt this bad times will last. Surely there is a silver lining and all that. Im going to wear my cure top tonight, labelled
Boys dont cry
. in fact I mean I dont Cry, but that would be a stupid meassage, so that is not the go.....so to speak. now Im listening to The Cure
Faith
. tape. Oh dear i am a misery tonight. alas.
Tuesday, September 13, 2005
poor
Auckland harbour bridge again
my friend is over from Sydney and me and him are going to pick up his car, from another one of his friends. Hes come over to organise the
lee sratch perry
gig. Im not sure if i will go. Im ment to be going to this poetry night with some friends, whom both are some mixed media type artists in Hamilton on Friday night. At this point i fear I am too poor to go and see this gig, however if i successfully can go on the cheap, I might ...
Last seen: Plenty of Political party pamplets
Last heard: Some rubbish the National party were spewing
Last read: The manukau courier
Friday, September 09, 2005
why picture books are cool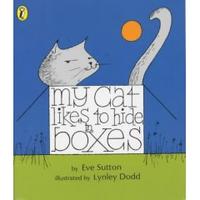 I went out last night and saw The
mountain goats.
It was a free gig, which i hadnt seen in the fix.
The Fix
i have discovered is online. I started this new thing which I notice other people are doing too.
Last seen
: The mountain goats. 2 americans making brillant sound
last read
: the childrens classic, My cat likes to hide in boxes.
Last heard
: Syd Barret. Opel. An excellent C.D. easy listening
Thursday, September 08, 2005
The house by the busy road
Although I live opposite an extremely busy intersection, I also have the Video esy ( video hire shop) just across the road and I only have to drive a few short metres ,to get gas
and now for another memory
Wednesday, September 07, 2005
Quotes I had wriiten to keep, I found in an old bag
If I were asked to give, what I consider the single most useful bit of advice for all humanity it would be this. Expect trouble as inevitable, part of life and when it comes, hold your head high, look at it squarely in the eye and say " I will be bigger than you. you cannot defeat me" Ann
launders 1918
"Wise people have an inward sense of what is beautiful and the highest wisdom is to trust this intuition and be guided by it. The answer to the last appeal of what is right lies within a persons own breast, trust thyself" aristotle 384 -322BC
The sense of existence is the greatest happiness - Benjamin Disraeli (1804-81)
Tuesday, September 06, 2005
Ive discovered that i can make really bad art on the paintshop programme. This is the start of something new I fear. . geeh?
Molly is sitting outside near the old car, having grown up on a used car yard, i guess she enjoys all the attention a car doesnt give her, if that makes sense. I gave her a big piece of dog roll and 6 bones today. Shes left them all littered around the garden. Im meant to be selling this car to a Tall Tongan for a mere $300nz on saturday, god I hope this happens. I have spent far too much last weekend at the wine cellar,part of the
kroad
fringe festival and have no money left.
archive
August 2005 September 2005 October 2005 November 2005 March 2006 April 2006